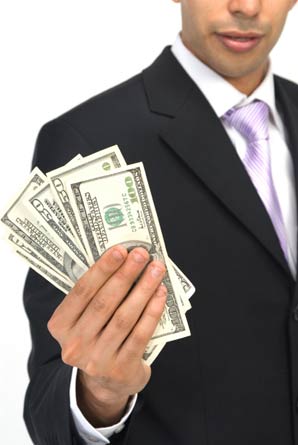 Maybe you've encountered this question before… or maybe you live in fear of the moment it comes up!
You're discussing a very interesting role with a producer – a role that's just PERFECT for you – and it's going really well… then s/he utters those three fateful words: "What's your rate?"
Of course, if you're a member of SAG-AFTRA or Actors Equity, the answer is simple – those organizations have detailed rate sheets to help guide producers and members. But if you're not a member of the performers Unions how do you figure out a proper rate for your work?
Come join us at Foster-Powell's newest hot-spot, Bar Maven, from 6-9 PM on Monday, September 16 for APP-NW's regular Actors Happy Hour – and let us know how YOU answer that all-important question! Share a drink at the "no-host bar," meet up with your fellow actors, and let us know what your answer was the first time you were asked "What's your rate?"
How did you come up with a figure? What sort of calculations ran through your head? Did you have an answer? Who did you go to for help?
As always, Bar Maven's owner, Bashar Farrah, is offering special discounts to APP-NW members (remember to wear your APP-NW pins, or get them at the door!) We'll also be raffling off a free month of actor training from Scott Rogers Studios!
Please RSVP at our Facebook page so we know you're coming – and be sure to share this post with every actor on your list… we'd love to get a large group together on Monday night to discuss this very important topic!
Comments
comments